THE WEEKLY EH? (SEP 24 - SEP 30)
POSTMARK: SEPTEMBER 2018
It's Monday again, so here's a fresh sampling of something good happening on each day this week + a bunch more if you keep scrollin':
Tech Gathering in Kimberley | A gathering of tech-related people across various industries in Kimberley to discuss who's here, and how to develop a tech-related consortium in Kimberley. This will be facilitated by Karilyn Kempton. Karilyn is the tech strategy coordinator for the city of Revelstoke, where she's spent the last year and a half focused on community building within the local tech sector, supporting local tech companies, helping non-tech companies adopt new technologies, fostering tech opportunities for youth and seeking out new tech opportunities for Revelstoke.
* Hosted by Kimberley & District Chamber of Commerce
TUESDAY, Sep 25th + WEDNESDAY SEP 26th
Community Economic Development Forum | Community Futures East Kootenay is dedicated to fostering strong, vibrant local economies and to support this, we are hosting a two-day forum on the sharing economy.
We want to explore ideas of how to harness the power of the sharing economy, use it as an economic driver for our communities, and challenge the delegates by examining emerging issues the sharing economy presents while reviewing exciting case studies. The conference is designed for stakeholders and participants to connect across organizations and collaborate.
* Hosted by Ground Floor Coworking Space and Community Futures East Kootenay - CFEK
WEDNESDAY, SEPTEMBER 26th
Black Cat Soul // live at Soulfood | Betty Goodacre and James Hay, originally from Smithers BC now front the Kelowna based modern vintage, smooth blues, roots and soul band "Black Cat Soul".
As a duo the pair enjoy performing stripped down versions of classic favourites, delivering passionate vocal melodies over a foundation of articulate guitar passages that will soothe the ears and ease a worried mind.
* Hosted by Soulfood
Driftwood Tap Takeover by FHK&T | We are so excited to have Driftwood Brewery from Victoria, BC with us for this month's Tap Takeover at the Fire Hall!
Driftwood is home to a great selection of fantastic brews, with a little something for everyone. We've had the pleasure of serving a selection of their beers on tap since we opened our doors and Cranbrook has shown a real love for them.
Join us September 27th for an evening of special beer from Driftwood, a menu of exclusive food dishes, beer trivia & more. It's sure to be a night for the books. We'll see ya'll there!
* Hosted by Fire Hall Kitchen & Tap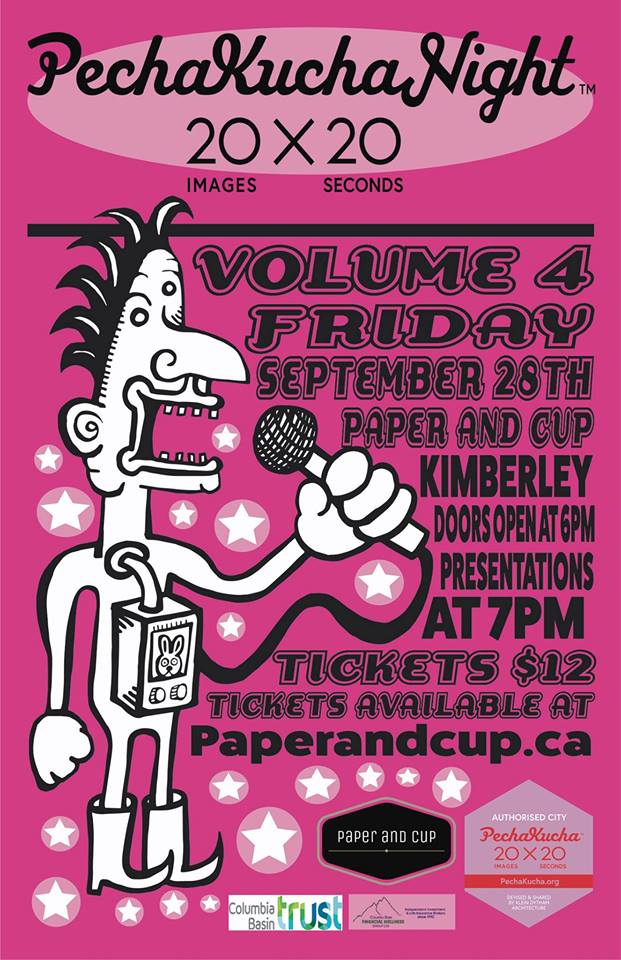 SATURDAY, Sep 29th + Sunday Sep 30th
SATURDAY, Sep 29th + Sunday Sep 30th
Dance Workshops with Amrita Choudhury | Amrita Choudhury is travelling for the third time from Montreal, QC, to Kimberley. Amrita is a world-renowned dancer and teacher, born into a long lineage of dance and yoga traditions in India. She weaves magic on the dance floor, creating a space that welcomes all ages, abilities & genders equally. This is a special opportunity for anyone interested in dance, yoga, movement or healing.
- Saturday, September 29 Joy of Bollywood!
- Sunday, September 30 Yoga of Dance
* Hosted by Meadowsweet Yoga & Wellness
…of course, there's more than one thing happening on each day this week, and there are more weeks to plan for than just the next 7 days, so jump over to THE 95EH EVENTS CALENDAR for a full gander at all the goodness going on and coming up in the Kimberley / Cranbrook area or have a poke around on the mini calendar below.
+ Here's SOME stuff FROM THE BLOG for even more options on what to do now that you've found yourself wondering about what to do…
If you would like to get your event listed in the 95EH Events Calendar, it's as simple as creating a Facebook event for your event. And if YOU'd BE INTERESTED IN CONTRIBUTING / COLLABORATING ON SOMETHING 95EH, or if you have any other questions / suggestions, feel free to send a "HEY!" TO: