THE WEEKLY EH? (APR 1 - 7)
Just like clockwork, it's Monday again.
Which means it's time for another weekly rundown of happenings happening Around this mountown.
So, how about starting with SOMETHING GOOD EVERY DAY, eh?
⇩
⇩
⇩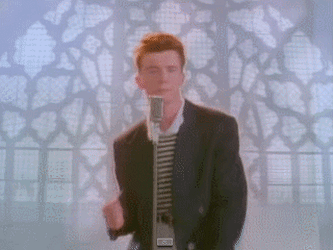 It's April Fools today, but here at 95EH we believe the best trick is honesty. So, where others might try and mislead you with a link that sends you away to be Rick Roll'd for eternity, we just think 'Never Gonna Give You Up' is a sweet song that still slaps. So let's turn this "April Fools" into an "April Rules" and go listen now. We promise we're just linking to the music video on Youtube and not that page where you can't stop the video from playing because it keeps moving on the screen. Pinky swear, no foolin'.
* Hosted by Rick Astley
Community breakfast | The first Tuesday of every month we offer a FREE continental breakfast to our community. This breakfast is by donation to help support our suspended coffees program. We want to see people out of their homes and offices and into the community! Join us for good food, awesome coffee and great company in a beautiful atmosphere! See you there.
To learn more about suspended coffees check it out here!
* Hosted by Little Soul Cafe & Market and Soulfood
Marysville Pub Wine & Design | Come for the Wine, Stay for the Art! Join us at the Marysville Pub, Bring a date, a few friends or come for a solo escape!
- $40 +tax - Includes one glass of complimentary house wine appetizer sampling, Canvas, supplies & instruction
* PLEASE NOTE NEW TIME: 6-8pm!!!!!
* Hosted by Cranbrook Photo & Studio and The Marysville Pub
Jory Kinjo - Live! | Jory Kinjo brings a unique history to his music and draws from his experiences playing and performing Soul, Ska, Reggae and Rhythm & Blues all over the world.
Kinjo grew up in Calgary, AB. playing old-school soul music with long-standing soul band, Mocking Shadows. In 1999, he joined the band and warmed the stage for Canadian 3 tours with the B.B. King and other artists such as ZZ Top and Buddy Guy.
* Hosted by Paper and Cup
Saturday, April 6th + Sunday, April 7th
Spring Splash 2019!
Saturday, April 6th – Pond Skim Challenge - 12pm
The wettest, wildest event in Kimberley! Saturday, April 6th is your chance to cool off at Kimberley Alpine Resort's annual Pond Skim Challenge! This event will be fun for all ages, so grab the skis, boards and lawn chairs and come enjoy your day off! Only the first 100 entries get to skim! Wear a FUN costume!

Sunday, April 7th – Dummy Downhill - 12pm
The annual tradition will continue with the Dummy Downhill event on our closing day of the 2018-2019 season!
* Hosted by Kimberley Alpine Resort
Friday, April 6th - Sunday April 7th
WineSpring 2019 | BC wines, tantalizing food, live entertainment, wellness and cooking – all rolled into one unforgettable weekend.
The third annual WineSpring festival, has partnered with numerous wineries, meaderies, cideries & craft spirits to bring attendees the best tasting festival that the province has to offer. WineSpring includes events all weekend long, starting on Friday with the OK 5 Dinner, a five-course plated dinner featuring 5 exclusive wine pairings from the Okanagan and live entertainment.
The festivities continue into Saturday with wine-themed classes & seminars that invite you to learn, taste, sip and savour. The main tasting celebration on the Saturday night features unlimited free tastings, appies, and the incredible party band, Oliver Miguel & the Revolution.
This year's Main Event theme is Red, Red Wine - so be sure to dress in your best RED threads!
* Hosted by St. Eugene Golf Resort & Casino
…of course, there's much more than one thing happening on each day this week, and there are many more days to plan for than just the next 7, so listen to what your gut is trying to tell you & make sure you bookmark 95EH.CA (either in your browser or your brain) for those future moments when you find yourself wondering about what's going on and coming up in the area.
But for right now—since we're already right here, reading this same sentence—I've added a version of The 95EH Events Calendar below for you to see everything happening on whatever day/month you're curious about.
+ Here's SOME stuff FROM THE BLOG for even more options for getting to know the local area better — or maybe just for extending that coffee break a little longer, eh?
And that's it for this week's weekly run down.
If you'd like even more "ehs?!" throughout the week, make sure to follow 95EH on the socials…
…and be sure to keep an eye out on Friday for 'The Weekend EH?!' — which is kinda like 'The Weekly Eh?!' but also a little different *and more importantly* The 95EH Events Calendar is always adding more local events because events never stop getting made—so there's just a lot of stuff going on, eh?
\M/
'THE WEEKLY EH?' IS PUT TOGETHER EVERY MONDAY BY JEREMY / @HI54LOFI. IF YOU'D ALSO BE INTERESTED IN CONTRIBUTING / COLLABORATING ON SOMETHING 95EH, JUST SEND A "HEY!" TO: