THE WEEKLY EH? (AUGUST 5 - AUGUST 11)
Just like clockwork, it's Monday again.
Which means it's time for another weekly rundown of happenings happening around these mountowns.
So, how about starting with SOMETHING GOOD EVERY DAY this week, eh?!
⇩
⇩
⇩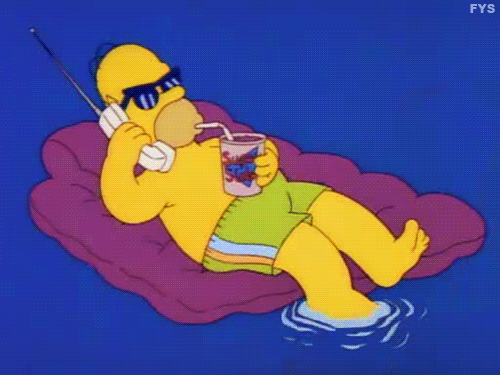 B.C. DAY | Since it's 'BC Day' here in British Columbia, it's probably a good idea to just go spend the day outside doing a bunch of loosely planned BC stuff. For example, I will be reminding my visiting Alberta nieces just how much nicer the lakes are in BC :-)
* Hosted by the existence of civic holidays
Farm Kitchen Kids Camp | A fun Summer camp for kids 8-12. Kids can learn kitchen skills, participate in food-related science experiments, and explore the importance of nutrition.Cost $49/day or $130 for all 3 days:
August 7 - Cheesy Peasy
August 14 - Loco Local Luncheon
August 21 - Snack to School

Visit farmkitchenconnect.ca for more details and to register.
* Hosted by Farm Kitchen
Grolsch Party (and belated 4 Year Anniversary) | We are finally ready to celebrate 4 years in business! What better way than to do so, than the beloved "Grolsch Party" style!?
Join us for the thoughtful cause of emptying Grolsch bottles, so that we can bottle our homemade Kombucha and Gingerbeer. As always, we will have a spread of cheesy finger foods. We will also be doing a special anniversary draw for a Creme Gift Basket.
Tickets are $30 and we recommend you purchase ahead of time, as these parties tend to sell out.
* Hosted by Creme Cheese Shop
…of course, there's much more than one thing happening on each day this week, and there are many more days to plan for than just the next 7, so listen to what your gut is trying to tell you & make sure you bookmark 95EH.CA (either in your browser or your brain) for those future moments when you find yourself wondering about what's going on and coming up in the area.
But for right now—since we're already right here, reading this same sentence—I've added a version of The 95EH Events Calendar below for you to see everything happening on whatever day/month you're curious about.
Looking for some good music for the week ahead?
Well, we biasedly recommend MOUN.TOWN/FM - which is a 'pretend, for real' radio station that features fresh playlists that you can listen to at work, at home, in the car, or even on top of a mountain (which might be all in one day when you live in a mountain town).
+ Here's SOME stuff FROM THE BLOG for even more options for getting to know the local vibe better — or maybe just for extending that coffee break a little longer, eh?
And that's it for this week's weekly run down.
If you'd like even more "ehs?!" throughout the week, make sure to follow 95EH on the socials…
…and be sure to keep an eye out on Friday for 'The Weekend EH?!' — which is kinda like 'The Weekly Eh?!' but also a little different *and more importantly* The 95EH Events Calendar is always adding more local events because events never stop getting made—so there's just a lot of stuff going on, eh?
\M/
'THE WEEKLY EH?' IS PUT TOGETHER EVERY MONDAY BY JEREMY / @HI54LOFI. IF YOU'D ALSO BE INTERESTED IN CONTRIBUTING / COLLABORATING ON SOMETHING 95EH, JUST SEND A "HEY!" TO: