THE WEEKLY EH? (SEP 2 - SEP 8)
Just like clockwork, it's Monday again.
Which means it's time for another weekly rundown of happenings happening around these mountowns.
So, how about starting with SOMETHING GOOD EVERY DAY this week, eh?!
⇩
⇩
⇩
September Customer Appreciation Day | It's that special day every month that we get to spoil you, our customers just a little bit! Everything in the store is on special - so we can show you just how much we appreciate your business and friendship!
Save 10%-30% on all of your favourites
* Hosted by Sprout Health Market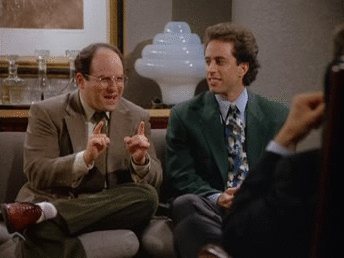 Usually it's a Monday I need to worry about what to do if there is not a single event in the calendar to post about —especially after a long weekend — but this week it seems the 'taking a break from labour' break has stretched all the way out to Wednesday.
Not that there's anything wrong that.
* Hosted by… Nothing
Kimberley: Outdoor Movie Night | Kootenay Savings Outdoor Movie Night is coming back to Kimberley Alpine Resort this September 6, featuring HOW TO TRAIN YOUR DRAGON: THE HIDDEN WORLD!
-ADMISSION- Cash or non-perishable food donation for the Helping Hands Food Bank.
-TIME- Movie starts @ 8:30pm. Be sure to come out early to claim your spot!
-WHAT TO BRING- Remember to bring along your lawn chairs, blankets and wear something warm.
- CONCESSIONS - * Food and drink from Kimberley Alpine Resort concessions. * Popcorn sales in support of Kimberley Military Ames.
- QUESTIONS - Contact our Community Liaison, Aron Burke, at 250.368.2683 or aron.burke@kscu.com.
* Hosted by Kootenay Savings and Kimberley Alpine Resort
Friday, September 6th + Saturday, September 7th
Kootenay Comedy Festival | The First Annual Kootenay Comedy Festival is taking place September 6th and 7th at the Comedy Circus in Cranbrook! There will be homegrown comics bringing the funny and workshops for those who want to give it a try!
All shows are at: Comedy Circus #20 - 10th Ave S in Cranbrook, across from Max's Place.
Tickets $15 email kootenaycomedyfestival@gmail.com to reserve. Doors at 730 pm, Show at 8pm.
Rated 18+ for dirty stuff and bad words.
* Hosted by Crowhead and Comedy Circus
…of course, there's much more than one thing happening on each day this week, and there are many more days to plan for than just the next 7, so listen to what your gut is trying to tell you & make sure you bookmark 95EH.CA (either in your browser or your brain) for those future moments when you find yourself wondering about what's going on and coming up in the area.
But for right now—since we're already right here, reading this same sentence—I've added a version of The 95EH Events Calendar below for you to see everything happening on whatever day/month you're curious about.
Looking for some good music for the week ahead?
Well, we biasedly recommend MOUN.TOWN/FM - which is a 'pretend, for real' radio station that features fresh playlists that you can listen to at work, at home, in the car, or even on top of a mountain (which might be all in one day when you live in a mountain town).
+ Here's SOME stuff FROM THE BLOG for even more options for getting to know the local vibe better — or maybe just for extending that coffee break a little longer, eh?
And that's it for this week's weekly run down.
If you'd like even more "ehs?!" throughout the week, make sure to follow 95EH on the socials…
…and be sure to keep an eye out on Friday for 'The Weekend EH?!' — which is kinda like 'The Weekly Eh?!' but also a little different *and more importantly* The 95EH Events Calendar is always adding more local events because events never stop getting made—so there's just a lot of stuff going on, eh?
\M/
'THE WEEKLY EH?' IS PUT TOGETHER EVERY MONDAY BY JEREMY / @HI54LOFI. IF YOU'D ALSO BE INTERESTED IN CONTRIBUTING / COLLABORATING ON SOMETHING 95EH, JUST SEND A "HEY!" TO: